IMO you don't need to hold the rod (but thats me
).....when i fish the pier i have all my reels
set with loose drags...but i also have a baitrunner
which makes it alot easier to go from light to hard drag...
Anyway... you can get a PVC sand spike and use it on the bridge
put it up next to the railing and get a bungie cord..
wrap it tight around the spike and rail and it should hold,
so where you can have some drag and not worry about your rod going over...
Another thing...start using circle hooks and once the fish picks up your bait...DON"T!! be in a hurry
to fight him...let him run alittle bit (big bait),and then palm your spool and tighten the drag
at the same time....Don't jerk...let the hook do its job...
But if you do it with the spike/bungie cord/circle hook and a little tighter drag setting...the fish will
end up hooking himself...
I yell at people when i take them with me...DON"T touch the rod...let him run...
The best hook setter in the world when using circle hooks...is that sand spike/rod holder
Good luck

_________________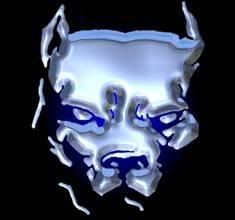 Warriors

by day,

Lovers

by night,

Professionals

by choice, and

Marines

by the Grace of God


Semper Fi > Always Faithful