KING MACKEREL
Posts: 853
Joined: Sat Jun 09, 2012 4:42 pm
Location: Miami
---
GOLIATH GROUPER
Posts: 1487
Joined: Wed May 31, 2006 10:45 am
Location: Cooper City, Florida
Seen that before, would not call it caught.. but he did get lucky and get a short ride.

Like to see him tyr that with a great white....
SW, Live to Fish, Have Tackle will travel ... >,)))~> ~~~~
---
BLACK FIN TUNA
Posts: 6911
Joined: Fri Jan 09, 2009 9:55 am
Location: Miami,Fla
Contact:
that can't be real ...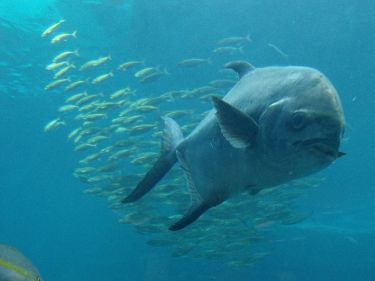 ---
Fisher
Posts: 14
Joined: Sun May 06, 2012 8:46 pm
Wish I could have seen the video. It seems to be down.
---
KING MACKEREL
Posts: 897
Joined: Sun May 18, 2008 11:45 am
Location: PORT SAINT LUCIE , FLORIDA
Contact:
---
GOLIATH GROUPER
Posts: 1709
Joined: Thu Aug 22, 2013 1:00 pm
No way. I don't know how it was done but it looked real. I did notice the helicopter took off at the end and left the 'jumper' in the water lol
Those old queen slave owners that wrote our Constitution 200 years ago were brilliant.

"Every four years Americans get the President they deserve".
---
SHARKER
Posts: 2333
Joined: Wed Jul 12, 2006 4:32 pm
Location: Palmetto Bay
Contact:
It isn't real, it is filmed in 2 sequences, there was a video about it somewhere, they filmed him jumping on a hour fight tired marlin, AINT no WAY in hell anyone can hop on a green fish, I stake my life on that. These fish are POWER HOUSES of energy, they feel the least bit threatened and all you see is a stream of white water. Also, if you pick on one that feels froggy, you will be in for a VERY bad day, there is a reason why even large predators are weary when they tangle with these fish. As a matter of fact, Mako prey on Swordfish all the time, however, Swordfish KILL Makos as well, I have not seen it, but an old fisherman I used to work with would tell me about it.

-swordfish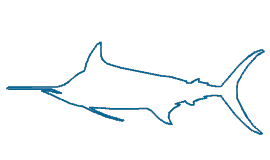 ---