Stole this recipe from Food Shack, our favorite local restaurant. Works well with any white, flaky fish, this one is a favorite in our house and we make some form of it about once a week. We vary up the crust, using different root vegetables, and different dressings. In these pics I used mutton snapper, but I've made it with snook, grouper, permit, tilefish, wahoo, dolphin, cobia, all with good results. The beauty of it is that the sweet potato locks in the moisture of the fish, so you have a larger margin of error for overcooking it. Make the dressing as far in advance as you can, as it gets better as it melds in the fridge and the acidic flavor of the lime juice dissapates.
Start off by making your cilantro lime vinagrette. Ingredients: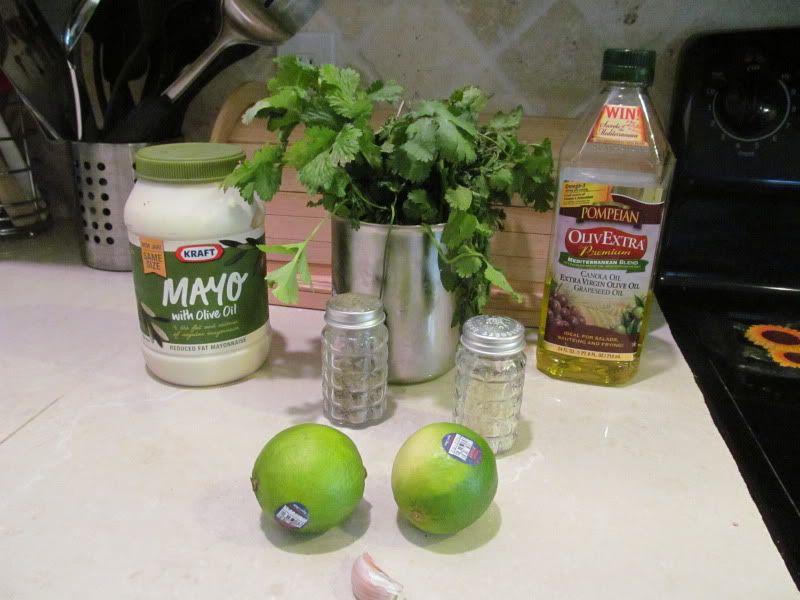 1 bunch of cilantro
Juice of 2 limes
1 clove garlic
1/2 cup light olive oil
1 tbl mayo
1 tsp salt
1/2 tsp pepper
Pinch of sugar
Combine them all in a food processor or blender, and liquefy. Put in the fridge until ready to use.
For the fish:
1/2-3/4 lb of fish
1 sweet potato, peeled and grated
flour
2 eggs, beaten
salt, pepper
1 tbl butter and 2 tbl olive oil
Heat oven to 375
Heat an ovensafe cast iron or nonstick skillet, add the olive oil and butter
Take your fish fillets and trim out any bloodline/dark meat.
Take a handfull of sweet potato, and make a thin layer about the size of your fish fillets in the pan once hot
Make a flour plate and an eggwash plate. Dust the fish in flour seasoned w/ salt and pepper, and dredge in eggwash, shaking off excess.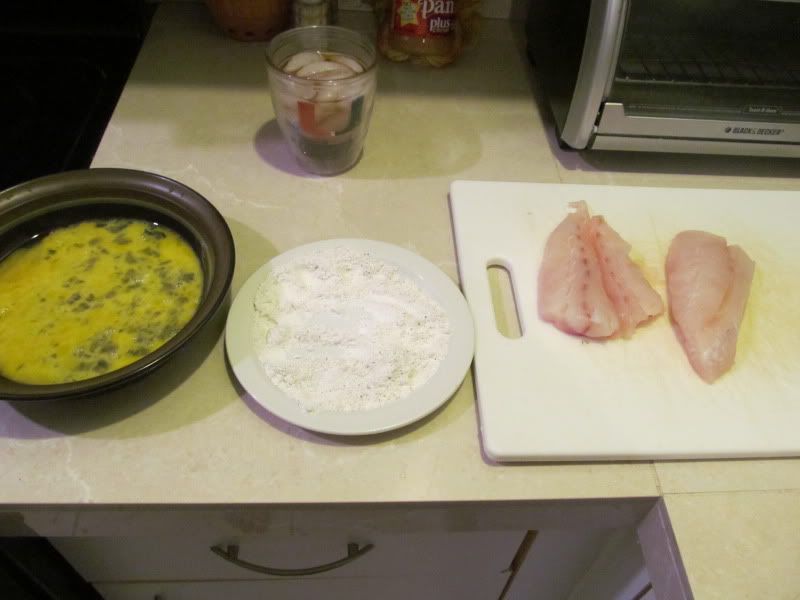 Put the fish on your bed of sweet potato, and cook for 3-4 minutes.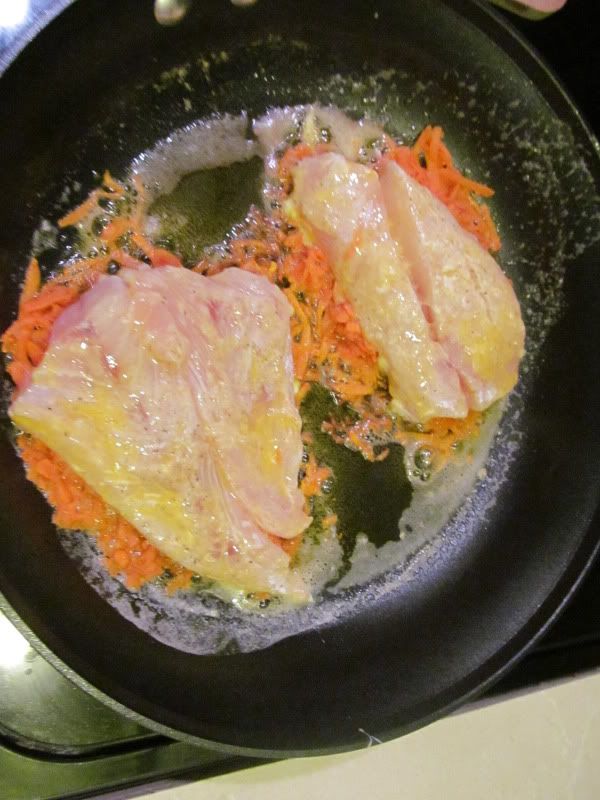 Flip once the sweet potato starts to get dark. Depending on the sugar content in them, it may look black, but it is hard to burn them, they will taste fine. Pick the fish up with a spatula, put another bed of sweet potato on the pan, and flip the other side of fish onto it. Cook a couple more minutes, and then finish in the oven until flaky.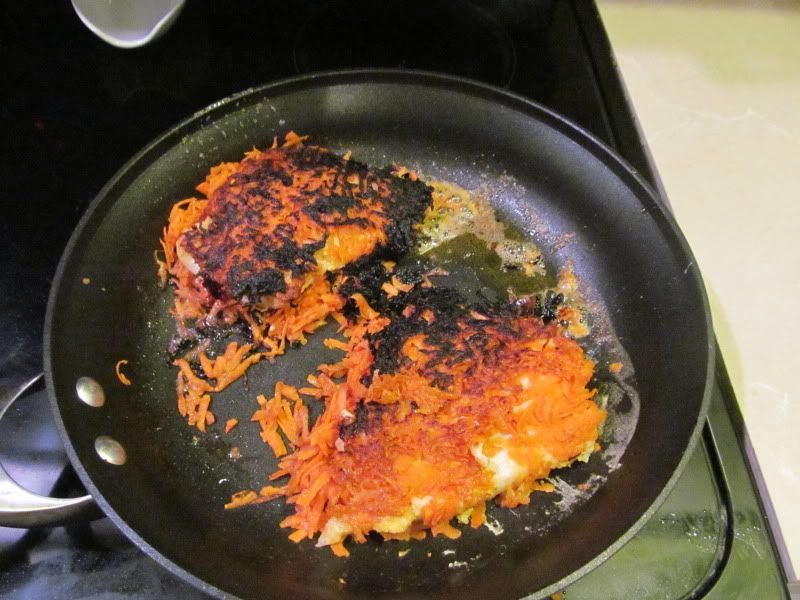 Serve over a bed of salad. We used a mix of arugala from the garden and some spring mix from the grocery store. Also added tomatos and goat cheese. This is a one plate meal, you get your veggies, protein, and carbs from the potatos. Serve with a nice white wine if inclined, a good Pinot Grigio goes well.