This boat is ready to fish. It comes with a trolling motor, depth finder, battery, anchor, removable ram rod holders, drift sock, paddles, battery charger and a custom dolly. It does show signs of use, but there are no holes or anything like that. I am not sure how much juice is left in the battery, but I just hooked it up to the trolling motor and it does work.
The boat is extremely stable. I have even walked around the gunnels. I fly fish, and had no problem standing to cast.
http://www.basspro.com/webapp/wcs/store ... rchResults
This is a link to a new one. Feel free to read the reviews.
I am selling all of this for $400, and I'm located in Broward county.
E-mail me with any question at
islandflyfisher30@hotmail.com
.
The Boat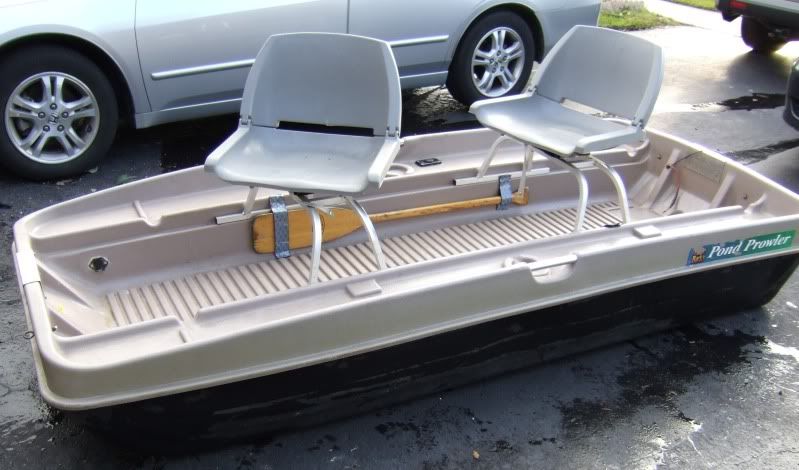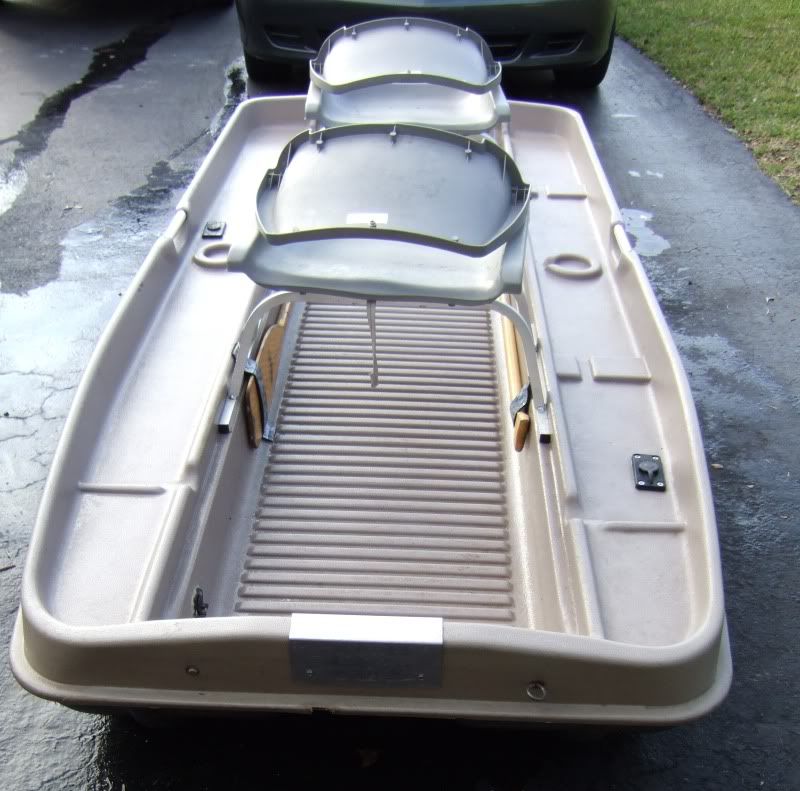 The Boat with Everything, on the Custom Dolly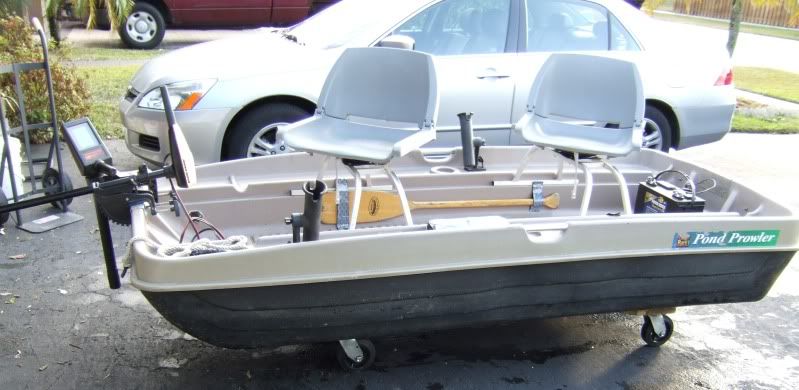 Trolling Motor and Depth Finder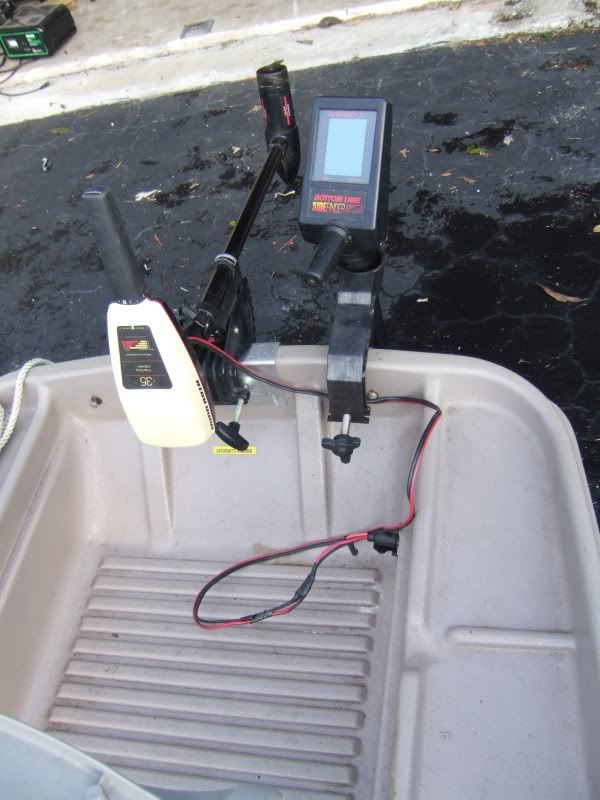 The Dolly