This is a bit of a belated report, but myself and Wrangler have been slaying the Mangrove Snapper out at the Gandy Bridge over Tampa Bay a little earlier this year than last. They started showing up at the end of April and have been pretty consistent and of good size early on as well. We've been catching some nice ones since the end of April in the 13-14 inch range and I even managed to pull up a nice 15 1/2 incher. That matches the biggest one I pulled up last year toward the end of season in early October, so I'm hoping we might get some nice size ones this year later in the season.
Anyway we've tried many techniques for digging em out, they always seem to hug the pilings under the catwalk and do seem to consistently move around. We've only tried the St. Pete side so far, but I'm gonna give the Tampa side a shot soon. We've had excellent catches pitching straight under the catwalk. A strong incoming tide seems to be more productive, however the outgoing has produced as well and I've even caught on the outgoing casting against big square pilings of the new span.
Here's a few photos from a number of outings Wrangler and I have made. Of course Wrangler's ratio of hookups to bait thieving as usual far exceeds mine, but I've put quite few nice keepers in the cooler. LOL
Here's the first keeper of the season for me.
Here's your's truly holding another keeper from the next day.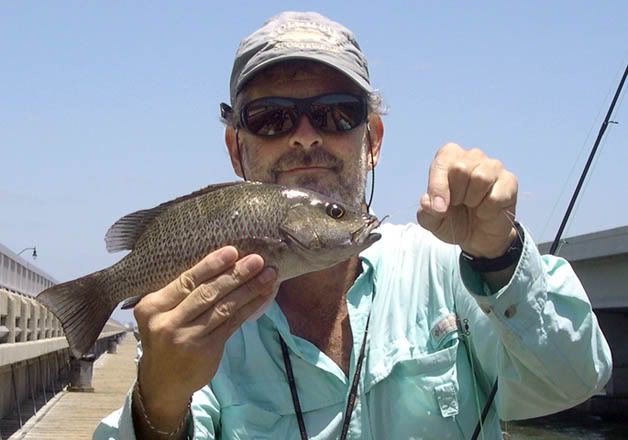 Here's my nice 15 1/2 incher. My fattest from the Gandy yet this season and as big as any I pulled up last year.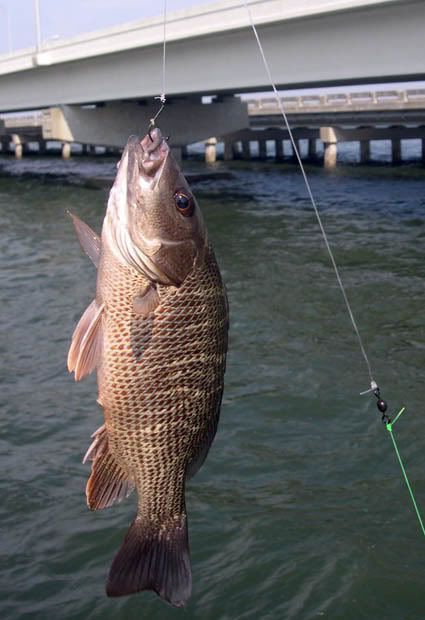 Here's a sequence of Wrangler showing how we dig for Snapper at the Gandy Bridge catwalk.
Wrangler adjusting the amount of line he has out.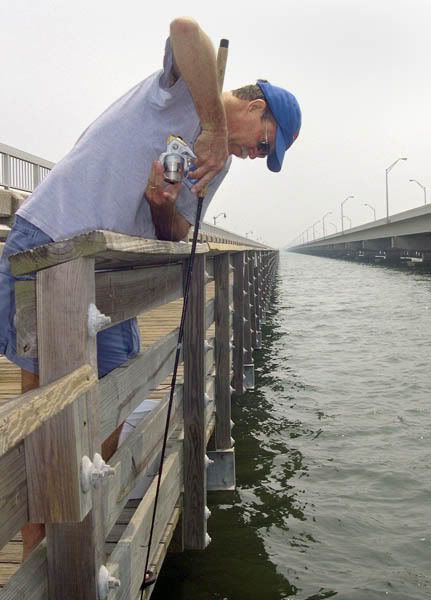 Wrangler sets the hook on a good bite.
Wrangler digs that bugger out as it makes a run for the pilings.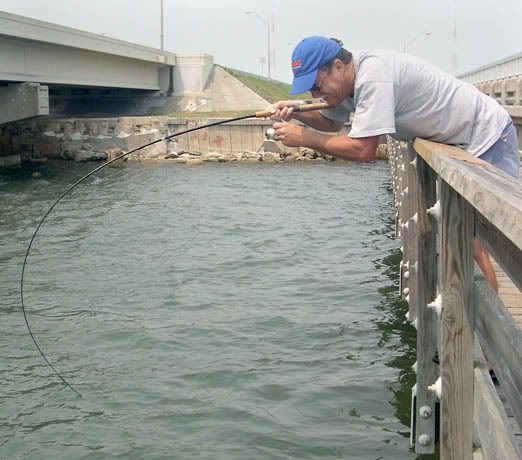 The result of Wrangler's expertise at Mango digging. LOL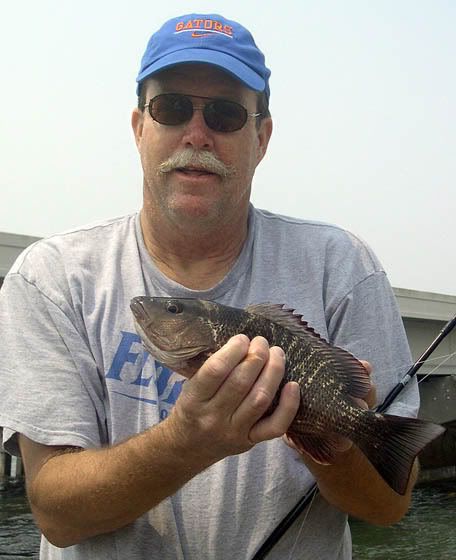 And finally another nice one that your's truly pulled up.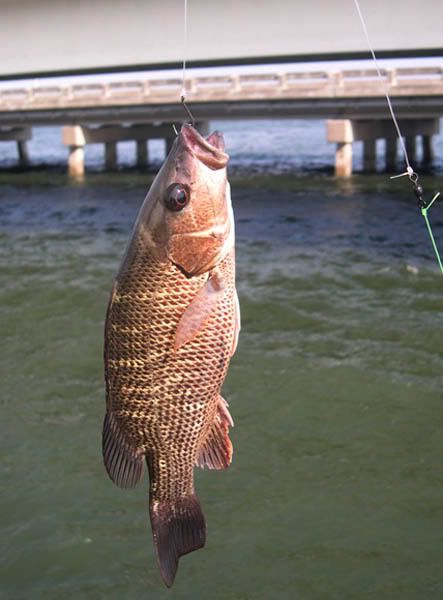 The Grovers are in the Bay and should be here all Summer and they are as tasty as ever. LOL