KING MACKEREL
Posts: 536
Joined: Tue Jun 12, 2012 5:42 pm
Location: Miami, FL
Went out with the gf so sight see and what not. Got some shrimp to pass some time. Caught this big sheep and a blue runner in a couple hours.
You do not have the required permissions to view the files attached to this post.
---
GOLIATH GROUPER
Posts: 1709
Joined: Thu Aug 22, 2013 1:00 pm
Always a shout out to any personal best. Nice fish Alex
Those old queen slave owners that wrote our Constitution 200 years ago were brilliant.

"Every four years Americans get the President they deserve".
---
Seasoned Fisher
Posts: 202
Joined: Mon Apr 04, 2011 10:20 pm
Location: miami
---
Old Salt
Posts: 498
Joined: Tue Jun 17, 2008 11:08 am
dam bait thieves,,, sooo good tho
---
SHARKER
Posts: 2333
Joined: Wed Jul 12, 2006 4:32 pm
Location: Palmetto Bay
Contact:
Solid fatty! Good to see ya catching them up!

-Swordfish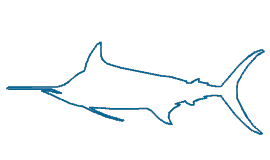 ---
Fisher
Posts: 25
Joined: Wed Aug 16, 2017 2:39 am
Nice haul.
---
Fisher
Posts: 1
Joined: Thu Mar 05, 2015 8:27 pm
Nice work and perfect for a chowder
---