The last two weeks we have been able to get on a hot tiger bite and it looks like everyone has been catching them as well. It's crazy to think how much the shark fishery changes over the years. Whether its due to harvest bans of some species such as the tiger or lemon or whether these fish just go through cycles and show up at different beaches based on their own prerogative. I think most of us on this site now the whole tiger shark bite has been red hot the last 3 years, but before that it was pretty rare to catch one especially one of any size on the southeast coast, while the panhandle guys got to enjoy the stripes and we just viewed from our computer screens. The tiger shark fishery seems to be doing better than ever and its an amazing experience to be able to interact with these fish and most of us including myself can take it for granted.
Well heres the report...
While we were shark fishing one night my buddy alec decided to cast out a snook/tarpon bait just within casting distance off the beach and with all our shark rods out, his was the only one to get hit. He caught a lemon that was just cruising on the sandbar and its crazy to think how close these fish actually come to shore, especially when we have 3-4 rods out anywhere from 100-350 yards out and his little ladyfish head frozen from winter gets hit 30ft from the beach. He caught it on mono and a circle hook. Also check out the video I made of brooks fish!
https://www.youtube.com/watch?v=Z_6svqP4SVE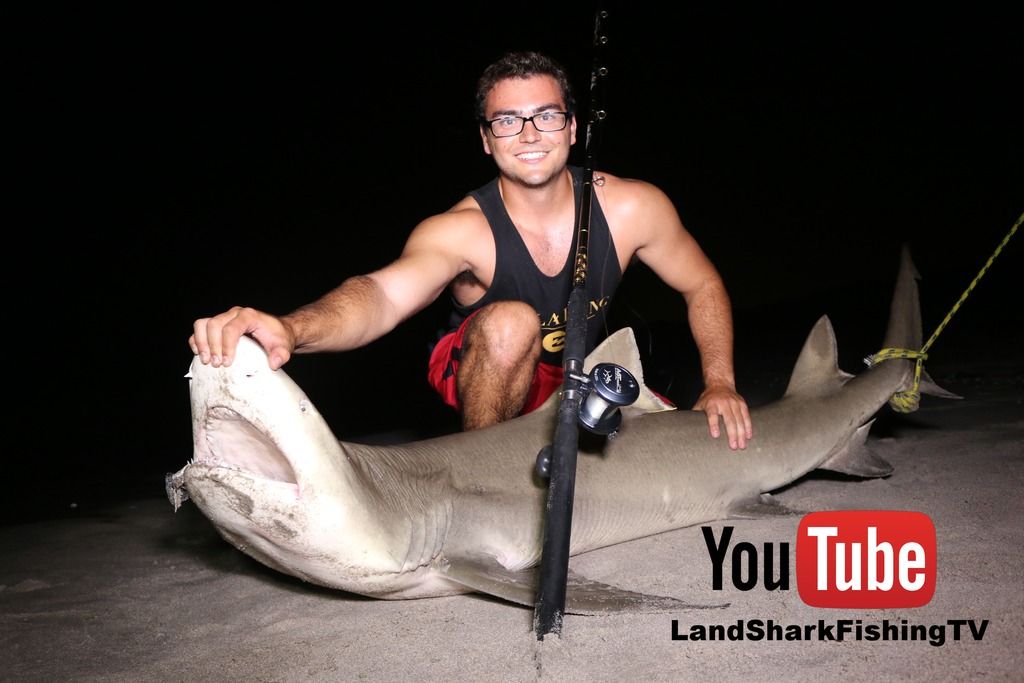 The next time we fished we had rods going off all night and were able to land 2 tigers a blacktop and gummy, with many other hits that either cut our main line or ripped the bait off the hook. My girlfriend brook got a nice stud male tiger, my buddy ryan got one just a little smaller.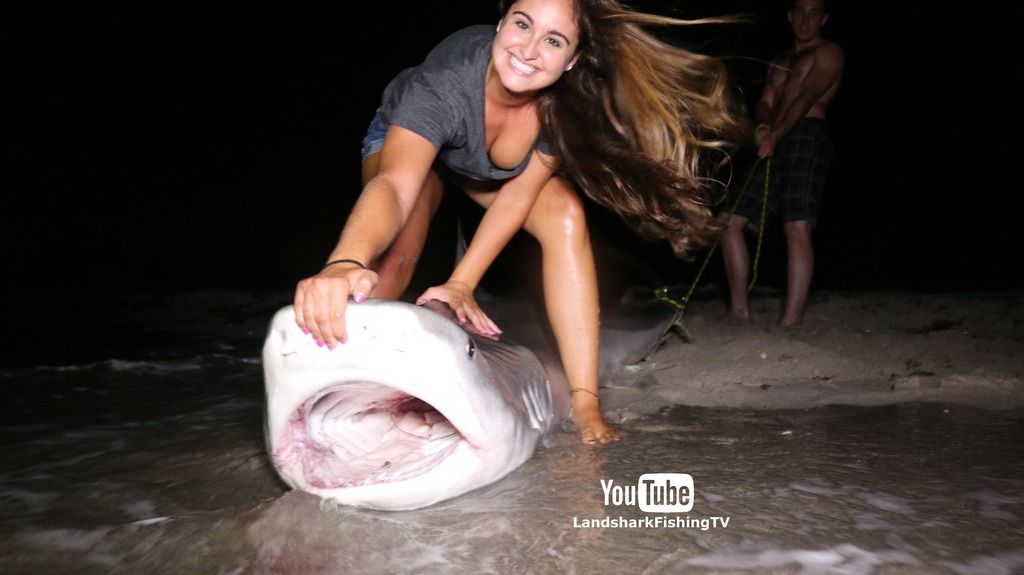 Really have been liking the bolt cutters on the beach it makes for easy hook removal, or cutting of the hook when it won't budge and this way you can just pull the cut end of the hook through the fishes mouth.
Then two nights ago we went out and were only able to land one fish but it was a nice one for sure!
We also got my GF's not so little brother on his first two sharks and I think we have him hooked on the shark game because he's even offering to kayak out our baits now!