These are the last two nice fish we caught, this summer and probably the last for 2015. I usually don't like to shark fish after August and let the shark rods collect dust till March, when the big boys are around. Brook, Ryan and I have caught and released many nice sharks this year and we have found a nice chemistry between the three of us, that is vital in this sport. These fish were caught 3 days before the full moon and we fished the nights leading up to the moon after with, nothing to show. Hope you guys enjoy as i know this forum goes pretty quite during this time of year.
I caught this little Greater Hammerhead and it came in so green as we try to fish as heavy drag as possible to allow the fish to have as much energy as possible during the release process. We were able to cut the hook in half with bolt cutters and remove the other end of the hook with pliers. After a few quick pics and Brook videoing we released it back into the water. Video of the little hammer below.
https://www.youtube.com/watch?v=G9CRWqdvia0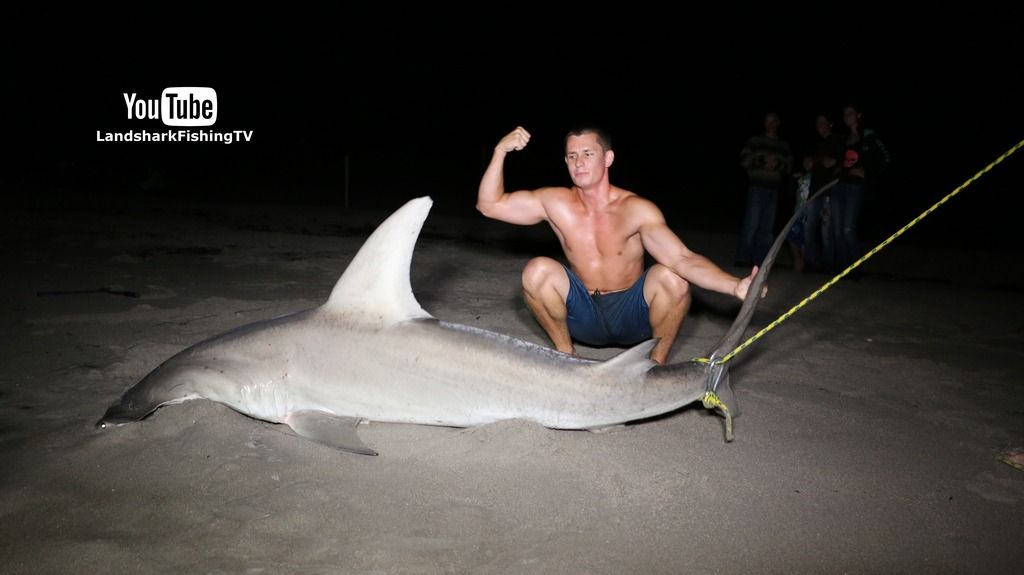 An hour later we got my girlfriend Brook hooked up and in the harness, with a Lemon shark. Hook was removed and released as usual.