AMBASSADOR to the... BF FORUM
Posts: 8703
Joined: Tue Nov 07, 2006 6:18 am
Nice fish . The length is nice but the girth on that fish. Did you get it in Broward ? How much did it weigh ?
Dreaming the dream that one day I can be as good as some of the boatless pros and catch some 12 inch mangrove snapper.
---
Seasoned Fisher
Posts: 251
Joined: Thu Jul 19, 2007 11:43 am
Location: Boca Raton, FL
Contact:
Very nice! Where did you get it?
Kizer
---
GOLIATH GROUPER
Posts: 1327
Joined: Wed Mar 14, 2007 8:31 pm
nice hog bro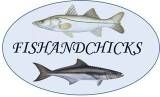 ---
Weekend Warrior
Posts: 95
Joined: Sat Feb 13, 2010 8:22 pm
Hey Danny.. this is colby.. did you get it where I think you did?
---
Fisher
Posts: 3
Joined: Tue Apr 30, 2019 4:04 am
Nice!
---