I hope this helps somebody.
Let's read and write some
The information below is just from my experience. I am not a pro or wanna be pro. I simply like this style of fishing. In regards to my opinions others may think differently or may add to it. There are many styles of fishing and some fit a person or boat and some don't. The information below is considering that I fish in South Florida and not in areas where big Bluefin or Yellowfin tunas are found. We also fish in relatively calm waters depending on what areas we are fishing. The information below is fit for the type of fish we catch here in South Florida.
BE AWARE! The writer and future writers are not responsible for any injuries, bankruptcies, or divorces that may occur while being addicted to this type of fishing.
Jigging in the party boats
When doing so make sure you are away from the other anglers since many charter boats still don't like people using braid. But
as the years have passed many party boats have regulars that only do jigging and no other style of fishing, there are some that do mix it up. Here in South Florida the Reward Fleet, the Kelley Fleet, and the Sealegs do have regulars that jig on their trips. Most jigging is done while daytime fishing and drifting.
Getting ready to jig on a South Florida Party boat
Rods
With jigging a specialized jigging rod is best. Parabolic action is desired by many others like a fast tapered rod in case the fish goes under the boat. It is a matter of choice, what you feel comfortable with is the best rod for you.

Rod size
It's your choice but rods that are 6 feet long work great on party boats here in South Florida. You will find that you can only use shorter rods when fishing at the stern of a boat or where the railing of the boat isn't wide, arched, or high. A 6 foot rod will give you the flexibility to fish anywhere on the party boats.
Having a heavy rod and a light rod is best. This way you can fish heavy jigs and lighter jigs while giving the jigs the desired action.
-A heavy rod to South Florida standards would be in the 300 gram range.
-A light rod would be in the 200 gram range.
-If you like no nonsense get them in the boat quick type fishing then a 400 to 500 gram rod would be the one. Just wish you good luck jigging with that all trip long.
If you can afford it a custom rod is the way to go since it will be made to your specifications and likings. If not then there are some under $100 affordable ones out there like the Hopper rods, Star rods, and Ugly Sticks..
By the way in this forum we have great Rod Builders that have built awesome jigging rods. Look for them here:
http://boatlessfishing.com/forum/viewforum.php?f=69

Top of the line:
No need to spend $1,000 on a fishing rod unless you can really afford it. Even $1000 rods will break when the load or drag is not set correctly. If the line digs into the spool because it was not fill properly tight, any rod will break. So I will just start with some mid price range.
In the mid
( $200 to $400) All proven Light rods:
Spinal Rods (5'4" to 5'6") Around $200 to $350- They will not be selling factory rods anymore only custome rods
Jigging Master Power Spell Rods (normally 5 foot) Around $320 to $400
Black Hole Cape Cod Special Rods (up to 5'6") Around $380
Ocean Tackle International (normally 6 foot rods) Around $200 to $300
Star Plasma (5'2") around $300 to $330
In the lower end
($70 to $199) I just want to try jigging every now and then rods, these rods WILL do the job but are much heavier than others mentioned above:
Hopper rods (5'8" to 6') they go for $100 to $120.00 ---proven ok
Star Stellar Lite Jigging Rods (5'9" to 6'4") Around $100 to $200---proven ok
Ugly stick Tiger Lite jigging rods (5'8" to 6'6") Around $70 ---proven ok
Jigs
The weight
and shape of the jigs needed depends a lot on the current you are fishing. I have from 80 grams (for football size blackfins, but blue runners love them too) to 300 grams. Most of my jigs are 150 to 300 grams. Longer slim jigs will get to the bottom quicker. Rounder and wide flat sided jigs will take longer to get to the bottom but may have better fluttering action. It is always recommended to have different shape jigs since the different action will trigger the bites.
Here are the most popular sizes. As a rule of thumb one can say 1 gram per foot of water depth. But the current at the time of fishing rules that rule. It is always good to have several shapes and sizes. Below are some examples on the size used here in South Florida.
80 g = 2.82191 oz
100 g = 3.52739 oz
120 g = 4.23287 oz
150 g = 5.29109 oz
200 g = 7.05479 oz
240 g = 8.46575 oz
250 g = 8.81849 oz
300 g = 10.5821 oz
400 g = 14.1095 oz ----- Rarely used, if you buy one you will find out why
Jig colors:
It is always good to have a variety of colors. At times blue will be a hot color, then it will be pink, or chrome, etc... It is always a good idea to get jigs that have some kind of glow in them. Jigs with flash will get the attention of toothy critters faster. Most people I know will keep a selection of about 4 colors of their choice and have one of each in two different sizes.
Some good old diamond jigs is always a great thing to have, the hammered ones work best and are way cheaper than vertical jigs. Another good choice for versatile jigs is the Crippled Herrings in the 2 to 5 ounce sizes. Like the Diamond jigs you can cast them and vertical jig with them.
A good trick to do is to have a solid ring and split ring on your mono that you can constantly use to swap from jig to jig. Buy or make assist hooks that can be interchanged as needed.

You can also make your own jigs, like the ones I made below. I used a 3/16" drill bit for drilling metal on drill with slow torque so the bit won't spin and will drill correctly. I used reflective tape. You can buy it online but I got mines from an Art Outlet store.Below is an example of the reflective tape. You will not need special glue just use the tape. Also if you are planing on releasing fish then grind the sharper edge of the butter knives.
http://www.jannsnetcraft.com/reflect...es/309100.aspx
And yes, the knives do work:
http://www.youtube.com/watch?v=enLG5kK2xsg&feature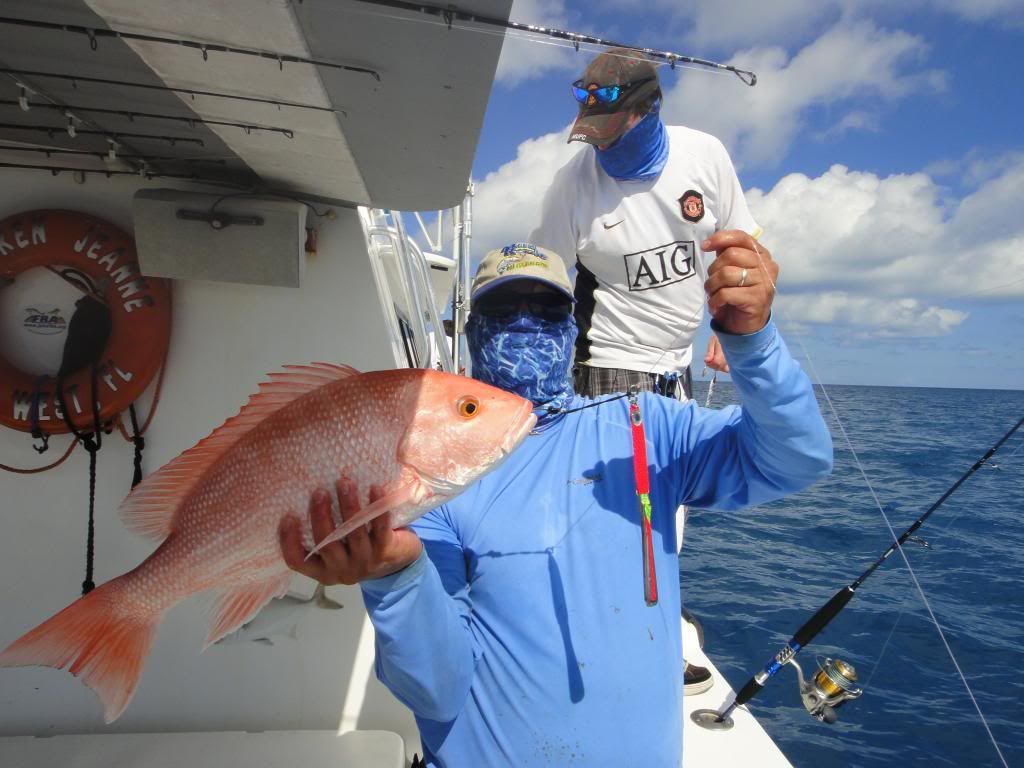 Reels
An 8k or 10k class reel is the best for fishing our South Florida waters because they are light and have the power to get the type of fish we go for in the boat while having tons of fun and not end up tired at the end of the trip. The gear ratio can be your choice; Lower gear to fight big fish better or high speed to retrieve the jigs faster and play the fish longer. Here are some examples:
If you can afford it then:
Stella 8000S
Stella 10000
Saltiga 6000
Saltiga 4500
Penn Torque TRQS5-B
In the mid:
Saragosa 8000
Saragosa 10000
Saltist 4500H
Saltist 5000H
In the lower end:
Baitrunner 4500
Baitrunner 6500
Spheros 10000
Cedros CJ-55S
Penn Battle 6000
Penn Baja Special
There are other reels the ones above are just the ones that come to mind. Others can add.
Fishing line
To jig braid is preferred. Most people I know here in South Florida use 50lb or 65lb. Many love a brand or two. Here are some examples of brands:
Jerry Brown solid
Diamond 2nd generation
Tuffline XP
Daiwa Boat braid

Leader?
In South Florida most people use 40 to 60lbs mono-filament leaders any where from 4 feet to 22 feet. Keep in mind that Braid has only around 3% stretch. The shorter the leader the more risk to brake the line (specially at the knot). For this same reason many would recommend to stay away from fluorocarbon because it doesn't stretch like mono.
Stay away from wire, you will get less hits to no hits.
Assist Hooks
Most jigs come with assist hooks. With time you will find that they include either cheap or just want to make this look complete to sell. Some come with good hollow braid and good hooks. I started making my own since these are so easy to do and no complicated knots are necessary. The hooks need to be wider that the jigs you are using or they will tangle on the jigs a lot making you miss the hook ups. The assist hook should be 1/4 of the length of the jig or to the mid section of the jig if targeting king mackerels (as you gain experience you will notice why). For the hooks you can use Live Bait hooks. Don't have to be snell hooks but it would be better for your hookup.

I like this way of doing assist hooks. I do let the super glue dry out and don't really use the shrink tube. A shrink tube will aid in less cutoffs. This is a matter of choice. It works with and with out.
What knots?
I like the Bob Sands Knot since it is easy to tie anywhere. i also like a small bimini on my main line and using a wind-on leader with a loop to loop connection.
There are other great but more complicated knots like the PR knot and Sebile knot.
What action do I give my jigs?
Let it drop reel in the slack and jig away! Slow jigging action at the bottom (yo-yo style) works for bottom feeders like snapper and groupers. Bring the jig half way up and drop again. If you do not get hit on second or third try continue jigging towards the boat in a faster motion to get the pelagic fish. Within the first trip you will more than like figure out what works best so just give it time.
Video on jigging
, featuring Jose Wejebe, may he rest in peace.
Mutton snapper below was caught using the Yo-Yo action Amberjack below was caught jigging faster (but normally just about any action will get them) Tuna below was caught jigging at night with glow jig faster jigging in the top water column
May The Fishing Force be With You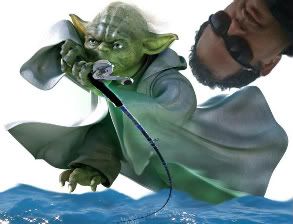 A want to be member of :

TEAM TWOA
When I have the time I will add pictures and links.
You can all add what you like to this thread or just ask questions. Just hit Reply to topic. I know many will be willing to answer them, there are plenty good fishermen in here helping those that are "Boatless" and those that do have a boat but love to fish from shore and party boats as well.
For other collaborators see replies below.